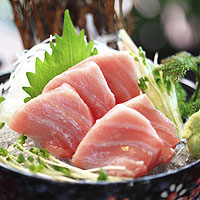 Financial Secretary John Tsang
Japan is Hong Kong's third-largest trading partner, and our third-largest source of imports. And, for nearly a decade now, Hong Kong has been Japan's top overseas market for exports of food as well as agricultural products. So we do love Japanese food.
We know, of course, that Mainland China has been Japan's top trading partner for about a decade as well. But it's worth noting that Hong Kong - the business bridge between the Mainland and the world - plays a significant role in that trade.
Last year, more than US$36 billion worth of trade between Japan and the Mainland was routed through Hong Kong. That represents nearly 12% of the total trade between Japan and the Mainland in 2014.
We see investment promises, too. At the end of 2013, Japan was Hong Kong's eighth-largest source of inward direct investment, with a total of US$26.5 billion worth of investments.
That strong statement of confidence in Hong Kong - as the gateway to Mainland markets, as the business hub of Asia and as a global financial centre - is reflected in Japan's corporate presence here. As of June, some 1,300 Japanese companies kept an office in Hong Kong. That puts Japan second, just behind the United States, in the number of overseas companies based right here in Hong Kong.
Business is not the only area that brightens our relationship. Last year, nationals of Japan made more than 1.15 million trips to Hong Kong, and the latest figures that I have on Hong Kong travel to Japan are even rosier, as mentioned by the Consul-General earlier. In the first nine months of this year, 1.1 million Hong Kong people took in the many delights of Japan. And we see a very happy face in Mr John Slosar. That's up nearly 70%, year-on-year.
Strong cultural exchange
Hong Kong people enjoy Japanese food, no doubt, and visiting Japan. And we all have solid proof of that, right here on our Facebook pages. Just check out the updates from our friends - there will always be one or two, or usually half a dozen or more, of them posing for pictures while enjoying life in Japan. Obviously, the trendy pictures these days would be the fantastic views of the red autumn leaves in the many parks and gardens throughout Japan.
Culture is also a powerful attraction. And for Hong Kong cultural groups showcasing their art and talent, this has been a fruitful year. In March and April, musicians from the Hong Kong Sinfonietta, along with the Orchestra Ensemble Kanazawa and musicians from 11 other countries, performed in Japan, Hong Kong and Korea. In August, the Groove Wind Quintet participated in Tokyo's International Double Reed Society Conference, while the City Contemporary Dance Company of Hong Kong performed in Niigata International Dance Festival. And just in October this year, a local dance group Y-Space took part in the i-Dance Festival in Kagoshima.
That kind of exchange is music to my ears. And I look forward to even more such notable ties between us: in business and trade, in finance and investment, and in the arts and culture as well.
Financial Secretary John Tsang gave these remarks at a reception hosted by the Consul-General of Japan.