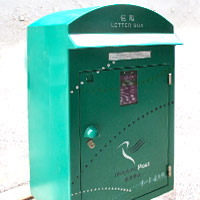 Secretary for Transport & Housing Prof Anthony Cheung
I am going to talk about shopping in a changing world.
Last week we had the Singles Day. Next week, we have Thanksgiving. Whether it's Singles Day, which is hugely celebrated in China, or Thanksgiving in the United States, when it comes to shopping, it also means selling, and it matters to everyone who works along the supply chain.
Shoppers are increasingly choosing to spend their money online. Here are some telling statistics: According to forecasts by eMarketer, global e-commerce sales will reach over US$1.5 trillion in 2015. But this accounts for only about 6.7% of total retail sales around the world. China and the United States are by far the world's leading e-commerce markets, together accounting for more than 55% of global Internet retail sales last year.
Of the world's Internet users, 42% live in Asia. China has more than 650 million Internet users, and their average age is 25 years old, and that means potential. According to China's National Bureau of Statistics, e-commerce sales on the Mainland of China in the first three quarters of this year accounted for 10% of its total retail sales. Alibaba said shoppers spent more than US$10 billion in the first 14 hours of this year's Singles Day, surpassing last year's day-long total of US$9.3 billion.
Some in Hong Kong may wonder, with our efficiency and convenience, we don't really need to do online shopping. Would Hong Kong embrace e-commerce? The answer is yes, and a very definite yes. When we talk about e-commerce, we are not just focusing on our local market, and certainly not just the shopping.
We are talking about a much bigger picture - when people shop online, they shop from everywhere. And when you shop from somewhere afar, you need to ship what you shop. And that's where we come into play.
Super-connector role
Hong Kong, as Asia's world city, as the gateway to China and as the super-connector between the Mainland and the rest of the world, will always be a great partner for anyone who wishes to tap the Chinese markets. From air to road to sea, we provide shippers and suppliers with reliable transportation.
As the Chief Secretary, Acting Chief Executive, has just said, within five hours' flight time from Hong Kong, we can reach half of the world's population and most of Asia's thriving economies. Our port is among the top five busiest in the world. Our international airport is the world's busiest cargo airport.
Hong Kong is a global centre for trade, finance, business and communications. You need superb infrastructure and connectivity to support e-commerce. And we have that. The shipping of goods plays a big part in e-commerce. Our strategic location and our role as a regional logistics and international maritime centre are some of our trump cards.
Hong Kong is also a hub of managers and professionals conversant with the latest world trends and practices. People working along the supply chain have confidence in the services that we provide.
Adaptable to changes
E-commerce is about a constant evolution of shopping behaviour and sales strategies. In Hong Kong, we are adaptable to changes. We are business-savvy. We know how to provide customised solutions to our clients. And we have a good track record of that over decades.
This is important because changes can happen really fast in the digital age. Online retail sales may now represent only a small fraction of total retail sales. This only means the growth potential is huge. And we shouldn't just look at online sales alone, because non-online purchases can also be influenced by the social media.
A 2014 McKinsey report found that even though e-commerce represented only 4% of luxury sales, an additional 40% of luxury purchases were in some way influenced by consumers' digital experience - for example, through online research of an item that is subsequently bought offline.
So when you look at a bigger picture, e-commerce is about just everything. It is about all the infrastructure and back-up services after a certain consumer clicks "buy" online. And even today, we are still making sense of what opportunities there are in store for us.
Fast evolution
If you want to visualise how far e-commerce has come so far, let me remind you this - it was only in 1994, barely 20 years ago, that Jeff Bezos founded an online bookshop called Cadabra, known today as Amazon.com. And it was only in 1998 that Jack Ma and other founders released their first online marketplace Alibaba.com in Hangzhou. Facebook was only launched in 2004, Twitter in 2006 and first-generation iPhones in 2007. And this year, Amazon opened a store on Alibaba's Tmall retail platform. It's indeed a very fast-changing trend that we are talking about.
Embracing e-commerce alone will not guarantee success. We need to appreciate the context of change. The shopping experience is moving from the brick-and-mortar stores to the web-enabled devices, but retailers still need to understand their customers.
And that's no easy task. Anyone involved in e-commerce will tell you not to overlook the huge amount of information generated from online browsing history, especially that from the social media.
Understanding trends
The information allows merchants to gain deeper insight into customer behaviour and industry trends, hence enabling them to make more accurate and wiser decisions to improve just about every aspect of the business.
The biggest challenge for most e-commerce businesses is to collect, store, organise from multiple data sources, as well as to turn structured and non-structured data into meaningful insights.
There's certainly a lot of data waiting to be analysed. And in case you wonder how much is a lot - estimates have it that the retail giant Walmart alone collects more than 2.5 petabytes of data every hour from its customer transactions.
So, what is a petabyte? It is one quadrillion bytes. If that's too much to digest at 9-ish on a Tuesday morning, a quadrillion has 15 zeros after the digit one. So, you can count. Or, if you want to further visualise it, one petabyte is equivalent to 20 million filing cabinets.
Rapid insights
Today, e-commerce and big data have changed long-standing ideas about the experience of shopping and the experience of selling. E-commerce gives retailers rapid insights about who is interested in what, and then the information is fed directly to suppliers to keep inventory right.
Retailers can profile customers, or more precisely their shopping behaviour, at ease. It's about efficiency and to-the-point service and responsiveness to market needs.
E-commerce generates big data. And big data is powerful. But don't get me wrong, big data is powerful in a sense that helps us make sense of what we are doing and what we need to do. But it will not avert the need of strong leadership, of good management, of foresight, vision and judgement, and, of course, of care for customers.
So, e-commerce and big data are exciting topics that deserve more time and more thoughts into it, and I am sure, throughout this conference, a lot of discussions on these topics. Equally exciting, of course, is China's unique Belt & Road initiative which is going to transform global trade, to be discussed at length in the first plenary session.
Secretary for Transport & Housing Prof Anthony Cheung gave these remarks at the opening of the Asian Logistics & Maritime Conference 2015.