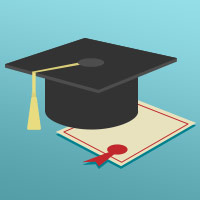 Chief Executive CY Leung
We are here today to witness the first award presentation of the Hong Kong Scholarship for Excellence Scheme, which was one of the initiatives I announced in my 2014 Policy Address. The scheme recognises our top students, and provides them with broader, more diverse study pathways outside Hong Kong. This is the first scholarship scheme of its kind offered by the Hong Kong SAR Government.
My congratulations to the scholars. They have, of course, excelled in their academic pursuits. Their remarkable achievements in extra-curricular activities and community service are equally commendable. They have demonstrated a commitment to excel and also to serve.
Keen competition
Competition was keen. A total of 658 applications were received. Seventy-eight will be awarded the scholarship.
All awardees announced today received their secondary school education in Hong Kong, following different curricula - the Hong Kong Diploma of Secondary Education or its forerunners, or non-local streams, such as the International Baccalaureate Diploma and GCE Advanced Levels.
Among them, 53 will pursue undergraduate and 25 postgraduate study at world-renowned institutions of their choosing.
Our awardees have diverse interests and talents, as evidenced by the broad range of disciplines they plan to pursue - natural and social sciences, liberal arts and literature, law, architecture, engineering, music, dance, veterinary science, forensics, forestry and medical robotics. This is encouraging.
The eclectic group of scholars reflects Hong Kong's vibrant variety. They will all return and contribute to Hong Kong the knowledge and skills they gain.
Education a priority
Our most important asset is people, our people. Our future depends on the quality of education that our young people receive, locally and overseas. While education is the biggest item of expenditure in the government budget, this Government regards education as the single most important and worthwhile investment.
This is the thinking behind the Scheme. We award up to 100 scholarships per year for three years, to provide opportunities to study a diverse range of courses in top universities outside Hong Kong. The Scheme also supports top students without the resources to study overseas.
Community expectation
To the scholarship recipients - today we confer on you the prestigious title Hong Kong Scholar. Hold it with pride and remember that it comes with high expectations. It demands from all of you a strong commitment and a sense of responsibility. You will be Hong Kong Student Ambassadors and role models for our young people.
I thank the principals, parents and teachers for your dedicated efforts in nurturing these Hong Kong Scholars. For instilling in them good values. For the high-quality teaching that enabled them to excel academically. For encouraging them to serve others.
My thanks to Dr Victor Fung and all members of the Steering Committee on the Hong Kong Scholarship for Excellence Scheme for their enthusiasm and contributions over the past year to ensure the successful introduction of the award scheme.
I also thank members of the interview panels for the time and effort, and the valuable advice they shared with the administration and students throughout the selection process. It would not have been possible to implement the Scheme smoothly and successfully without their hard work.
Once again, I congratulate our scholars. I wish you all an enriching and rewarding experience overseas.
Chief Executive CY Leung gave this speech at the Hong Kong Scholarship for Excellence Scheme Award Presentation Ceremony.
Regards,
Otmane El Rhazi
Department of Commerce
Economic Development
Text/Mobile, +44 7414 782 320