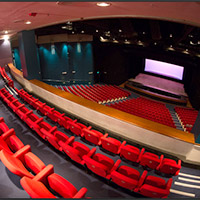 Chief Secretary Carrie Lam
The Asian Youth Orchestra Rehearsal Camp is an ensemble that brings together young musicians from countries across Asia.
Riding on 25 years of dedication, AYO has nurtured quite a number of young artists, enriched the cultural life across Asia and unleashed young musicians' talent. Your commitment and devotion are also essential for helping young musicians reach their full potential and make their dreams come true. Every year, AYO runs a three-week rehearsal camp and an annual tour to various Asian cities, which not only brings opportunities for cultural and social exchanges, but also fosters the career development of young musicians. We are very proud to be the home of the AYO for the past 25 years.
The remarkable profile and renowned history of AYO add colour and vibrancy to the arts scene of Hong Kong. The Hong Kong Special Administrative Region Government is committed to developing Hong Kong into one of the major cultural hubs in the world. With the opening of new performing arts venues like the Xiqu Centre, Freespace and the Lyric Theatre Complex in the West Kowloon Cultural District, I am sure that many of our talented musicians will soon have the chance to perform at venues along our spectacular West Kowloon harbourfront in the not so distant future.
Prior to the commissioning of these venues, the West Kowloon Cultural District Authority has been organising pre-opening programmes for performing arts and visual culture to enhance public awareness, groom arts talents and build audiences. One of the upcoming events is a series of musical performances in the Temporary Tree Nursery Park in West Kowloon with the Hong Kong Philharmonic Orchestra in late 2015 and early 2016.
Chief Secretary Carrie Lam gave these remarks at the Asian Youth Orchestra Rehearsal Camp opening ceremony.
Regards,
Otmane El Rhazi
Department of Commerce
Economic Development
Text/Mobile, +44 7414 782 320